Who We Are
We are Lancor Construction, a construction company with a diverse portfolio in Residential, industrial, commercial and Hospital .We started its operation in India at Calicut, Kerala on 14 Feb 2012. The areas of specializations are residential and commercial building, warehouses and factory buildings and project management services. Lancor construction has played a role in the infrastructure development of Oman providing its expertise and time bound project management and execution skills. We have a strong presence in the industrial and petrochemical sectors and cater our expertise to industry giants in Oman
Gravida nibh vel velit auctor aliquet. Aenean sollicitudin, lorem quis bibendum auctor, nisi elit consequat ipsum, nec sagittis sem nibh id elit. Duis sed odio sit amet nibh vulputate cursus a sit amet mauris. Morbi accumsan ipsum velit. Nam nec tellus a odio tincidunt auctor a ornare odio. Sed non mauris vitae erat consequat.
---
History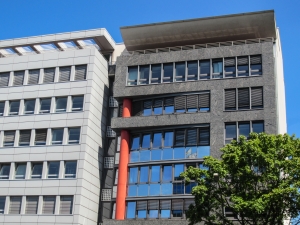 Established in 2012, Lancor Group, today provides
total construction from Building Construction
solutions including Electro Mechanical services to
interior fit-outs spanning its services across
geographical areas including Oman and India. Our
work ethic, 'entrepreneurship motto' that stands for
total commitment and passion, is our core strength
and driving factor. With a highly skilled and experienced
team delivering high standards of workmanship.
2016 – Moves its headquarters to a new building
2014 – Porto creates its new brand
2006 – Porto opens it doors in London
2003 – Inauguration of the new office
2001 – Porto goes into business
---